Church News


Sharing the Journey
Families are very important in our society as we remember reading in Genesis 2:24. Take time to read again Ephesians 5: 25-33. The family is the foundational institution of society ordained by God. The family is a fundamental institution of human society. It is important to recognize there could be one, two, or more people in each family unit.
The months of May and June have two important dates to remember in the life of families and the church. We thank the Lord for families today and we pause to pray for families. There are families today that are experiencing struggles and challenges in their daily routines. Our prayer is: "God give us Christian homes."
Especially during the next two months, I pray that many precious memories will be made in family times together. May the Lord give us wisdom and courage to be the best family member we can be in our relationships. I am very grateful for my family and their support and prayers. I appreciate each family here at OLBC.
National Day of Prayer is Thursday, May 6. I encourage you to take time to pray for our nation and leaders, our state and leaders, our local leaders, churches, schools, law enforcement, first responders, doctors, nurses, and many others especially on May 6. Please include prayer time in all that you plan to do on this National Day of Prayer. Prayer is the life line to God who we know and serve because we love Him.
Our most important relationship is the one we have with our Savior, Jesus Christ. I hope you are a believer, a committed servant of Jesus Christ. If you are not a Christian, be sure to contact me so I can share the good news of the Gospel with you soon.
I ask each of you to be in prayer about Vacation Bible School this summer here at OLBC. Vacation Bible School may not be the same in some ways as it has been in past years. Let us focus on praying for youth and children as well as their families. Please share your ideas about Vacation Bible School with the Youth Coordination Committee or with me and your willingness to help with this important outreach in the life of the church.
Thank you. May the Lord guide and encourage you and me each day.
Blessings and Peace,
Pastor Joe
Matthew 19:14
Sunday, May 9, 2021

WMUV
Meetings
Tuesday - May 18 – 6:30 p.m.
Tuesday - June 15 – 6:30 p.m.
---
Give to the CBF Offering for Global Missions
OLBC 2021 Goal - $2,000.00
Received To Date - $550

Extend Hope & Hospitality
Special offering emphasis May 9-16
---
WELCOME TO JOURNEY!
CrossRoads invites families, churches, and groups to Journey with us this summer. From Tuesday afternoon through Saturday afternoon, CrossRoads will provide exciting outdoor programming designed to encourage and grow guests on their journey with Jesus. Journey will utilize the best aspects of our traditional camp program and apply it to the tribes (families, churches, etc) that our guests journey with everyday. Guests can choose to come for the day or purchase an overnight lodging and meal package. Our program is specifically designed for guests ages 8 to 17. Most aspects of the program can be adapted for younger children, but additional adult support during program may be required from the family/church. Our awesome summer staff will program and lead daily activities. Adult leaders are welcome to participate in all activities, but will have opportunities during the day for personal retreat, checking email, and enjoying community with other leaders. Adult leaders will be responsible for minors from their family or church during meals, evening activities, and overnight lodging. This is a great opportunity for parents and churches to get to know CrossRoads better, and creates a common experience to grow in relationship with one another! Please contact Donna Winebarger for more information and session dates and fees.
STANDING ROCK KITS
Due to the COVID-19 pandemic, the WMU of Virginia are unable to take their traditional mission trip to Standing Rock this year. However, they are moving forward with a smaller team of around 20 people to travel to each community and provide hygiene, school supply, and family kits using a drive through format. Our WMU ladies are going to collect items for these kits in May and June to be delivered to the reservation in July. Watch the church bulletin and WMU bulletin board for more information on what kit items will be collected or see any WMU member for more information.
RECEIPIENTS OF THE JONES SCHOLARSHIP FUND
Oak Level Baptist Church awarded two scholarships from the Jones Educational Fund. The recipients of the fund are:
1. Jacob Glass – Son of Pastor Joe and Kim Glass.
2. William Clark – Son of Joey and Rhonda Clark and grandson of Betty Jo and Art Foley.
BUSINESS MEETING
The quarterly business meeting will be held on Wednesday, May 12, at 6:30 PM. Please plan to attend this important meeting because a quorum is needed and your input is vital to the routine business of the church.
Deacons
There will be Deacon Nominations on Sunday, June 20. Start now to prayerfully seek God's guidance on who He is calling to serve you at Oak Level Baptist Church. Current deacons serving are: Rotating Off: Lance Frith, Donna Winebarger, Brenda Ferguson, and Robert Gillespie; Still Serving: Betty Jo Foley and Chuck LaBounty.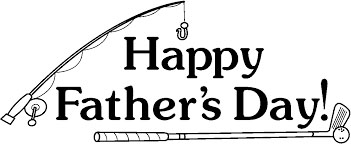 Sunday, June 20, 2021
---
SCHOOL CLOSINGS FOR INCLEMENT WEATHER
The Wednesday evening service is NO LONGER tied to the notice of schools closing for inclement weather. The church office will send out an email IF there has been a decision to cancel Wednesday services or you can call the office or a deacon to verify the cancellation. For announcements concerning Sunday Morning Services, listen to B99 FM radio or watch TV Stations, WDBJ, Channel 7 or WSLS, Channel 10, for possible church cancellations.
THE GRACE NETWORK OF MHC
OLBC is just one of over one hundred congregations and other groups that partner with Grace Network to help families in crisis in Martinsville and Henry County. "Grace Network strives to give short-term assistance and to help find long-term solutions." Each month we can help needy families by giving nonperishable food items, toiletries, cleaning supplies, and paper products. Check out the church bulletin to see what OLBC has pledged to give. You can be a part of this ongoing mission when you donate to this worthy cause. Visit their website at www.gracenetworkmhc.org to learn more.
Sharing the Love
Each week our folks are visiting friends throughout the community to let them know we love and care for them. Sometimes it is to sit and pray with someone suffering from injury or illness and unable to get out. At other times it's to get to know neighbors in the area and to introduce them to the ministries of Oak Level, if they do not have a church home of their own. In every instance it is another opportunity to go in the name of Jesus in order to be an ambassador of love. If you have never experienced the joy of visiting others or meeting new friends in this way, please know that you are more than welcome to join us. Visitation times are flexible according to your schedule, and there are plenty of folks that you already know who would be honored to go with you. Contact any deacon or the pastor for more information.
Newsletters
We publish our newsletter at Oak Level Baptist Church every two months. If you would like to have a copy, please feel free to download one of the newsletter PDF files.
May 2021 - June 2021 Newsletter (in PDF format)
March 2021 - April 2021 Newsletter (in PDF format)
January 2021 - February 2021 Newsletter (in PDF format)
November 2020 - December 2020 Newsletter (in PDF format)
September 2020 - October 2020 Newsletter (in PDF format)
June 2020 - July 2020 Newsletter (in PDF format)
April 2020 - May 2020 Newsletter (in PDF format)
February 2020 - March 2020 Newsletter (in PDF format)

For older PDF newsletters, please click to visit our Archive page.